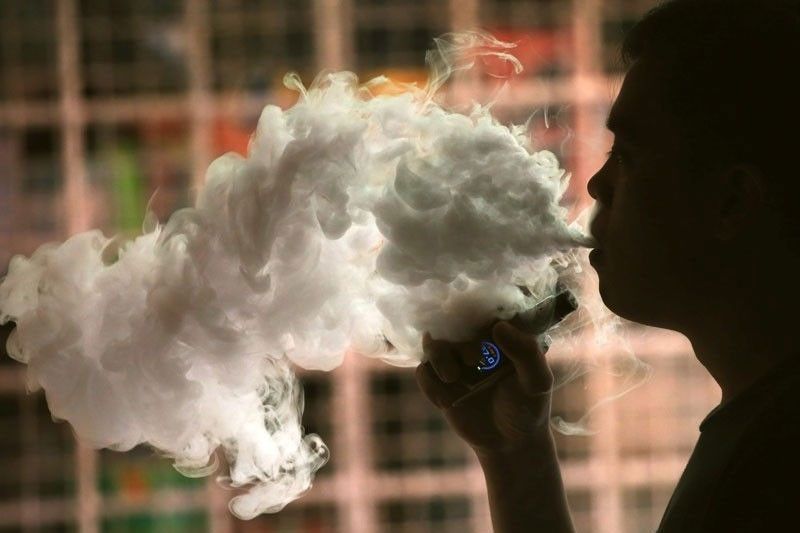 Vapoteurs: smokers want a better alternative to cigarettes
September 17, 2021 | 00h00
MANILA, Philippines – Nine in ten Filipino smokers want legislation that would encourage them to switch to less harmful alternatives to smoking, according to a survey commissioned by consumer advocacy group Vapers PH.
Based on the survey conducted by Asian research network ACORN Marketing & Research Consultants, 94% of 2,000 respondents agreed that the government should adopt policies that would encourage adult smokers to use less harmful alternative cigarettes.
Such policies would also ensure that these products will not be available to people aged 18 and under.
ACORN, Asia's largest independent research network with offices in 11 Asian countries, including the Philippines, conducted the Philippine Tobacco and Nicotine Consumer Attitudes Survey August 3-15. The 2,000 respondents were legal age smokers (over 18) and vapers (over 21) nationwide.
The survey showed that 90 percent of those polled believe the government should find new ways to reduce the harm caused by cigarette smoking.
According to Vape PH President Pete Paul Dator, the results of the investigation "come at a crucial time when the Senate is deliberating on the vaporized nicotine products (VNP) bill."
"We hope our senators will listen to the voices of Filipino smokers and vapers when we ask them to pass the NPV bill to encourage smokers to adopt less harmful alternatives to smoking," Dator said in a statement.
The Senate deliberates on Bill 2239, or the Vaporized Nicotine Products Regulation Act, which empowers the government to regulate the import, manufacture, sale, packaging, distribution, use and consumption of steam (electronic cigarettes) and heated tobacco products. (HTP).
The statement showed that around one million former smokers in the Philippines have already switched to new smoke-free products such as e-cigarettes and HTP which, "according to several scientific studies, are less harmful than traditional cigarettes."
The House of Representatives has approved its own version of the measure – Bill 9007 or the "Non-Combustible Nicotine Dispensing Systems Regulation Act", which seeks a public health strategy based on the principle of reducing fuel consumption. harm of tobacco.
In its statement, Vape PH said the survey results confirm "broad public support for the harm reduction of tobacco, or for the public health strategy that supports the use of less harmful alternatives to combustible cigarettes." such as electronic cigarettes, HTP and other fumes. free products.
"The majority have a positive perception, would consider switching to electronic cigarettes and heated tobacco products, and would like to have better access to specific information on these products," the survey said.
The survey also found that 70% of respondents believe e-cigarettes and HTP are better alternatives to cigarettes and 88% of adult smokers would consider switching to smokeless alternatives.
It also showed that 92% of those polled want better access to health-related information backed by scientific evidence, while 94% believe these smoke-free alternatives should have health warnings that accurately describe the risks.