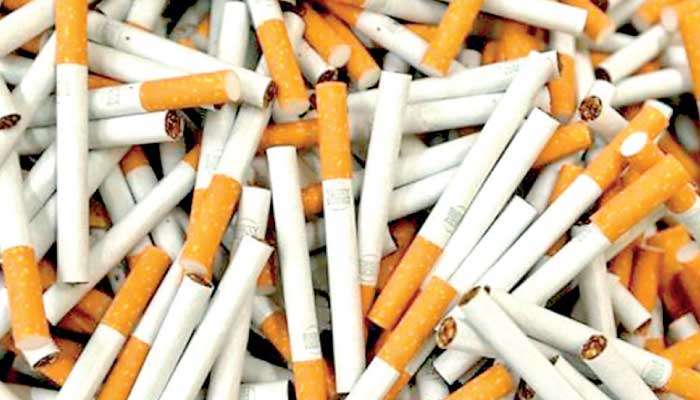 The rise in the price of cigarettes is a welcome measure for the times
By Ananda Jayawickrema
---
The government's budget proposals for 2022 have effected a Rs. 5 increase in the price of cigarettes, which is a welcome move to control the incidence of tobacco in the country.
At Rs. 65 a stick, Sri Lankan cigarettes were reportedly the most expensive in the world as the budget approached. Despite speculation that could prompt the Treasury to hold prices down, the government has taken a bold and laudable step to raise prices by an additional Rs. 5.
The results of this measurement are manifold. In the first place, it will put cigarettes out of the reach of young people and the price will prevent them from experimenting or starting to smoke. Additionally, smoking is predominantly prevalent among the poorer segments of society, and with rising prices this would naturally lead to a significant reduction in stick purchases. It would be a godsend to boost the national economy among the poorest households, as a disproportionate amount of income is spent on cigarettes each month.
On the other hand, the government will not lose revenue from the sector, because those who continue to smoke will always contribute to the public treasury in terms of tax. Fewer smokers would naturally mean fewer victims of the harms of smoking and second-hand smoke. Sri Lanka has a high incidence of noncommunicable diseases and smoking is a major cause of premature death and loss of productivity in the market.
Positioning cigarettes in a higher price bracket would effectively reduce consumption, and the resulting improved health would also reduce government spending on health while significantly increasing the workforce. and the country's productivity.
While many sections have tried to quantify the hours and income lost due to lost productivity from smoking, it remains a difficult task. The National Tobacco and Alcohol Authority (NATA) estimated the figure at Rs. 212 billion per year in 2019.
The National Tobacco and Alcohol Authority has been spearheading tobacco control efforts in the country and is to be commended for consistently making the government understand the need to increase price pressure as a means effective to control consumption. Pricing is also one of the key elements identified by the World Health Organization in its Framework Convention on Tobacco Control to discourage people from starting to smoke, and it is laudable that Sri Lanka is now the world leader. in this effort.
While some may argue that Rs. 5 is just a small step in terms of price pressure, it is actually a gradual and effective figure given the current macroeconomic conditions in the country and beyond. . This is the first price increase after nearly two years, and the positive impacts of this measure will be apparent in terms of health and productivity over the next two years, as government revenues hold steady.