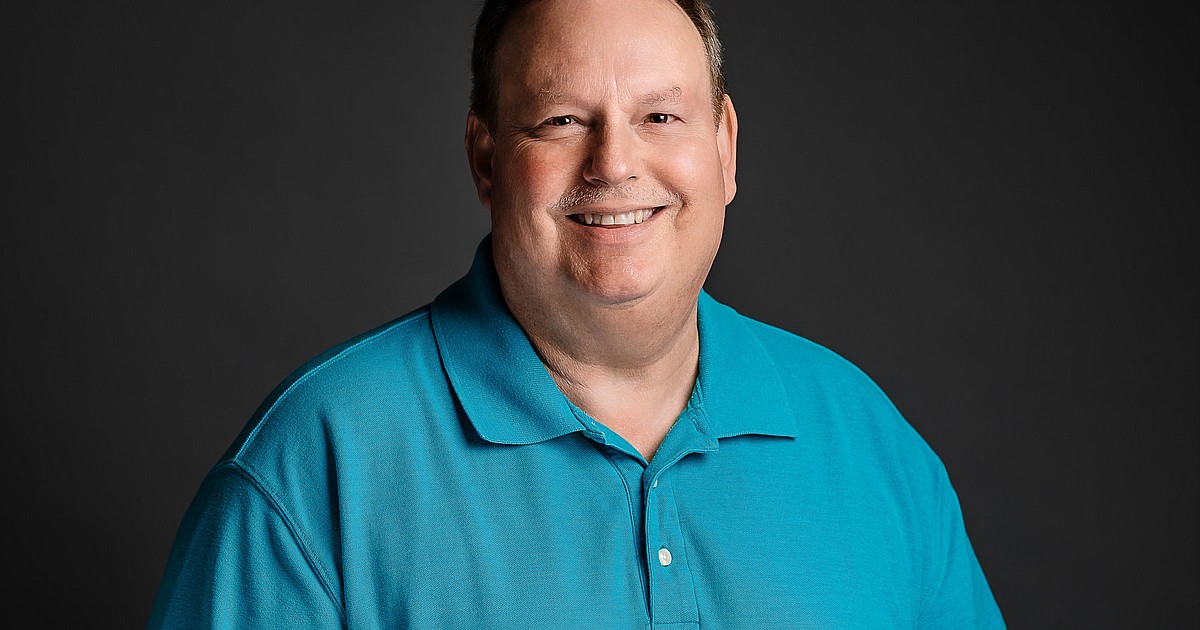 THE FRONT ROW with MARK NELKE: Ed Cheff, remembered by his former players
Boxing smokers.
The literal cut of wood.
Tough love.
Life lessons learned.
Ed Cheff has coached hundreds of players over more than three decades at the helm of Lewis-Clark State College's wildly successful baseball program in Lewiston, and some who hailed from northern Idaho earlier this week shared memories of the legendary coach, who died last Saturday at age 78.
"He prepared me for life after LC State, whether it was my coaching career or everyday life. There are things I will teach baseball players and kids until the day of my death," said Zach Clanton, a Lake City High pitcher, whose first two seasons at the LCSC (2009 and 2010) were Cheff's last two seasons as a coach. "The way he did it probably wouldn't be accepted in today's world, but I think it's so necessary. I think there were a lot of boys who came into his program and who left as men."
"*I always thought the most impressive thing about him was his ability to separate the player from the person," said Travis Georgius, a Coeur d'Alene High wide receiver who played four years for Cheff. Georgius' final season at the LCSC (2010) was also Cheff's final year. "He was a really genuine, nice guy off the pitch," Georgius said with a laugh. "He could chew on your ass all day in practice, and right after practice was over he would ask how your family was doing."
"He was basically the Bobby Knight of baseball," said Kelly Moffat, an infielder from Coeur d'Alene High, who played five seasons under Cheff (1990-94) and then coached with him for one season. at LCSC. "He was that kind of guy. He had a fiery, feisty attitude, and he pretty much demanded you be the same."
CHEFF MADE a record 1,705-430-2 in 34 seasons at LC State, guiding the Warriors to 16 NAIA World Series championships.
Moffat played second base as a true freshman on LC State's national title team in 1990.
"He told me one day that I was the worst recruiting money the school had ever spent, when I was a real freshman," recalls Moffat, assistant wrestling coach at Heart of Alene over the past two decades. "I was in the dugout at Bailey Field in Washington State, I had hit with the bases loaded. If you hit while looking, you were automatically out of the game. He didn't condone that.
"I took a third called strike, the game was over, Wazzu was our big rival, and he told me I was the worst recruiting money the school had ever spent. And then about a week more later he told our shortstop – I was playing second at the time – that he was the worst recruiting money the school had ever spent. So that made me feel a little better; I didn't was more at the top of the list.
Georgius remembers coming to Cheff's attention when he was playing for Coeur d'Alene and had a few good hits at bat in a game in Lewiston – against a pitcher Cheff was recruiting.
Later, as injuries hampered his playing career at LC State and Georgius began to turn to coaching, he said he got nervous before he had to tell Cheff he planned to coach the Legion baseball one summer – rather than playing summer ball.
However, he said Cheff seemed happy to see his player considering coaching, and he paid for Georgius to attend a training clinic in Spokane.
"Everyone looks up to him as the coach who yells and does crazy things, but as far as someone who can talk…at conferences, and just talk about baseball…but he's an amazing speaker," said said Georgius, who served as a head coach at Lake City for three seasons before leaving to become a firefighter, a job he's had at Coeur d'Alene for the past five years.
Clanton was recruited to LC State by an assistant coach for the Warriors, and as a pitcher he didn't work with Cheff as much as the hitters.
"He must have asked our pitching coach what my name was. For the first two weeks on pitch, he just called me 'Coeur d'Alene Kid,'" said Clanton, who later coached the team. American Legion Coeur d'Alene baseball team and then coached Wenatchee Valley College for the past eight seasons, including a stint as head coach from 2015-21.
Cheff used to take his teams to Grand Forks, BC every fall for a tournament. It was rare for a freshman to make the team for this trip—but Clanton and Trent Bridges, Clanton's classmate in Lake City, made the team.
"I came to close out the first match of the tournament," Clanton recalled. "The guy that was there was throwing well; there was no reason for him to come out. But the pitching coach made a change."
Said Cheff to the pitching coach, "Why did you make a pitching change? And you went with Clanton? You went with a freshman?"
"And he had someone warm up before I threw my first pitch," Clanton recalled.
Clanton ended up closing this match. That spring, he appeared in two NAIA World Series games as a true freshman.
"And I remember him patting me on the butt, and I went from being the 'Coeur d'Alene Kid' at the start of the year to feeling like, in a way, I had conquered him. ."
SMOKERS.
Just before the players left for the Christmas holidays, Cheff would put on a boxing smoker, where players were matched against players of similar size, with padded headgear and gloves, for three one-minute rounds.
Cheff, a Golden Gloves boxer growing up, would bring in someone with boxing experience, and they would spend a few weeks teaching the basics of boxing to baseball players — many of whom would get into a fight of some sort for the first time. in this smoker.
"He always believed baseball was an individual sport," Clanton said. "That's why he liked the idea of ​​boxing…the pitcher against the batter, one on one. When you first got punched in the face, he learned a lot about his players, by the way they reacted.
"The guys who found the corner, who ran into the ropes and covered their faces, there were a lot of guys like that. But there were also a lot of guys who, as soon as they got hit for the first time every single punch they threw after that was intended to knock someone out it just ignited them, and that's what he wanted to see on the baseball field Also.
As "Eye of the Tiger" blared in the background, the smoker continued.
"I got hit in the face for the first time," Clanton recalled of his first smoker, "and only threw big right hooks for the rest of the game."
The idea of ​​the smoker, said his former players, was to overcome the fear of failure, to control what you can control, and to experience "being comfortable with being uncomfortable. comfortable"…
Georgius fought in the smoker twice during his four seasons at the LCSC. He was injured the other two seasons, so he got to watch the fights with Cheff – watching his coach react to the reaction of his players.
"My first year, I faced a junior," Georgius recalled. "We were about the same height, but he was a very thick Samoan. And he kicked me. I basically threw a few punches, and I think I threw my shoulder on a few of them, but you just forget, when you get hit in the face, you can back up, you can move, you don't have to sit there like Rocky and take it. And you realize how long a minute is.
What did Georgius learn from smokers?
"I think a lot of those things were the realization that you can pretty much do anything once," he said. "It's not going to be so bad."
Moffat was a standout wrestler in high school, so the individual aspect of boxing wasn't much different.
"I fought four times," recalls Moffat. "I once fought Mike Hernandez, who was a Golden Gloves boxer. His dad is the one who came and gave us a few days of instruction. He and I fought and for the first 30 seconds he got the better of me, so I went to a double-leg (takedown) and took him to the mat."
Later, while Moffat was training with Cheff, he asked him why he made his players fight in the smokers.
"And he says, 'Because I want to create anxiety,'" Moffat said. "'Most of these guys have never been in a fight, never been in a high pressure situation. It's not that bad for you because you were a wrestler; you felt it. … but when that same situation happens a high pressure situation, when we are playing for a national title, you realize that the moment is not so bad.
"Before that, I thought it was so weird," Moffat said. "You could never do that sort of thing these days."
"He said, 'I didn't recruit you because you were the best player in baseball; I recruited you because you know how to compete,'" Moffat said. "'I'm looking for people who know how to compete. I can teach you how to play baseball.'"
Looking back, Clanton said he wished he could have played four years under Ed Cheff, rather than just two.
"With all the tough, intense stories, he was such a man builder, and that's what many of us will remember him – someone who made us better for life after baseball," Clanton said.
"It was a really good experience for me," said Georgius. "I needed to learn how to meet those kinds of expectations. It was definitely beneficial."
Moffat recalled that Cheff wouldn't allow his players to wear LC State baseball apparel in class — he didn't want them to be identified as baseball players on campus.
"He once said, 'Nobody cares what you know until they know you care,'" Moffat said. "And he was really tough on me, really tough. But the only thing he would do is make sure you know he has your best interests at heart. It's amazing what the guys will do when they know a coach has their best interests at heart.
"Baseball was one thing, but it also wanted you to be a productive citizen."
Mark Nelke is sports editor for The Press. He can be reached at 208-664-8176, Ext. 2019, or by email to [email protected] Follow him on Twitter @CdAPressSports.