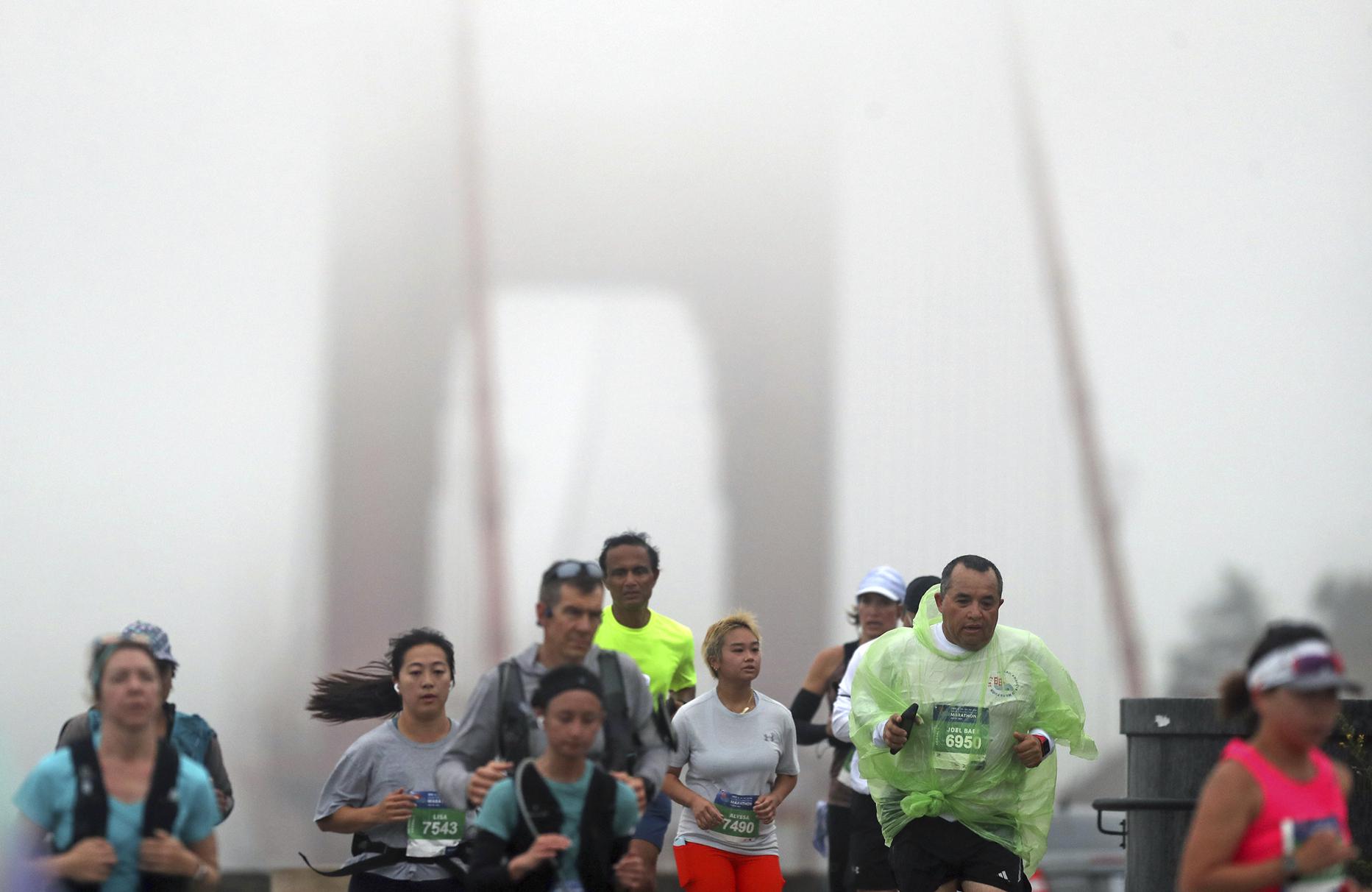 Runners brave thick fog in city's first full 26.2-mile run since COVID
More than 24,000 runners sped, trotted and walked past some of San Francisco's most famous structures and sights on Sunday — the Golden Gate Bridge, Fisherman's Wharf, Crissy Field among them — as they celebrated the return of the San Francisco Marathon. Francisco without pandemic restrictions.
As was typical for a summer in San Francisco, fog was thick over the city, and most attendees were blanketed in beanies, gloves and fleece jackets as the first wave of runners began their 26.2-hour journey. miles at 5:30 a.m.