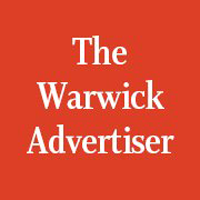 New York smokers would accept as much as $14,400 to quit, study finds
A lot of research has been done on the harmful effects of smoking, leaving many smokers in a tough spot. Although the negative effects of tobacco smoke are very obvious and it is easy to wonder why so many smokers (about 14% of American adults) continue to smoke, many tobacco users find it difficult to quit, due to its addictive nature. This may be hard to believe given that smoking is still the leading cause of preventable disease and death in the United States, killing more than 480,000 people each year. So what would it take to convince smokers to quit their habit – both for their own good, as well as for the health and well-being of society? Last year, California proposed an emergency management plan to pay people to stay sober in the form of cash incentives or payments for each negative drug test over a period of time. .. Could a similar strategy help convince smokers not to smoke?
Oklahoma Smokes, an alternative to smoke for people who quit smoking, surveyed 3,595 smokers to find out how much a financial incentive would encourage them to cut down on their tobacco use. It was found that the average smoker in New York said that a cash incentive of at least $14,400 from a federal program would nudge them in the right direction and inspire them to quit smoking, compared to a national average of $9,080. While this may be a staggering number, it should be noted that smoking-related illnesses in the United States cost over $300 billion each year – as there are 34 million smokers, this equates to approximately $8,832 per smoking.
Smokers in Vermont appear to be the most eager to quit, with the average respondent saying they would accept a cash incentive of $1,694 to quit. Comparatively, smokers in Hawaii got the highest cash incentive result, with the average smoker here saying $16,500 is their prize.
Rejected by singles in many dating profiles, who state they would never date a smoker; forced to take their last puff outside the airport before a long-haul flight; warned by the family doctor and shunned on the wet, windy street outside the workplace, it's reasonable to assume that smokers these days are an ostracized population.
And when an uncontrollable craving for cigarettes hits, having you fumbling for the door with a box and a lighter in hand, being outside is step one of the game plan. However, nowadays some state and local laws govern where you can or cannot smoke cigarettes in public – although the US Congress has not enacted a federal ban on smoking in workplaces or public places. .
This, among other reasons, may explain why tobacco smokers these days feel rejected by others – the survey also found that 21% of New York smokers admit they feel ostracized by society for their habit.
Nationally, this figure was 18% among female smokers and 16% among males. And broken down by age group, the results were as follows when asked if they felt ostracized by society for smoking cigarettes:
Age group % Who feel ostracized by society
18 – 24 11
25 – 34 16
35 – 44 22
45 – 54 23
55 – 64 15
65+ 9
Although some smokers may feel rejected by the non-smoking population in society, the designation of specific areas where smoking is permitted is for the greater general good of society. The United States spends more than $300 billion each year on smoking-related illnesses, including more than $225 billion for direct adult medical care, as well as $156 billion for lost productivity costs. Second-hand smoke alone contains more than 7,000 chemicals, hundreds of which are toxic and some carcinogenic. Second-hand smoke is also the cause of nearly 34,000 premature deaths from heart disease among nonsmokers in the United States each year, as well as more than 7,300 lung cancer deaths among nonsmokers in the United States. United every year. Essentially, non-smokers who are exposed to second-hand smoke still inhale many of the same carcinogens and toxins as cigarette smokers themselves, underscoring the importance of specially designated smoking areas that are farther from the body. public exposure.
"While paying smokers to quit might seem like a controversial topic," says Ashwinn Krishnaswamy of Oklahoma Smokes, "it would end up putting less strain on our health care system and saving more lives, both in smokers than among non-smokers.
The study was sponsored by Oklahoma Smokes.