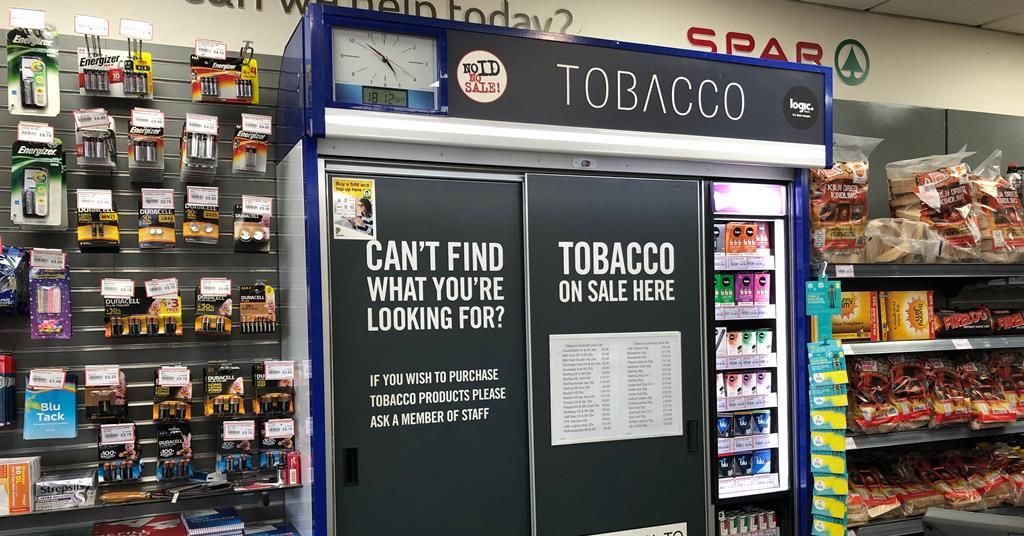 More than a third of convenience retailers want to give up cigarettes | New
More than a third of convenience stores in the UK want to stop selling cigarettes altogether, a Philip Morris survey has found.
Some 35% of nearly 1,400 shop owners surveyed said they would like to become an "exclusively smoke-free retailer" and help their customers quit combustible cigarettes.
More than two-thirds said they would like to work with other local retailers to help smokers switch, and 58% said they would work with pharmacies, doctors' offices and smoking cessation services for the same purpose .
This is despite the fact that combustible tobacco products – including cigarettes and roll-your-own tobacco – currently account for 68% of annual tobacco-related sales, compared to 32% for smokeless products such as vaping devices and tobacco products. which do not burn.
The survey – which also surveyed 1,000 former adult smokers – also found that consumers wanted convenience stores to play a bigger role in helping people quit smoking. More than two-thirds of former smokers said their local store "could have played a bigger role in helping them become smoke-free." A similar proportion felt that a convenience store was "a good place to get advice on smoke-free products that might be right for them."
However, just under a third (32%) felt that their local convenience store was not equipped to advise them on smoke-free products.
PML's report "reveals how adult cigarette smokers' switch to smokeless products has become a new pillar of community-driven retail," said Christian Woolfenden, MD at PML.
"Rather than retaining customers as cigarette smokers, convenience stores are building stronger connections across the counter to improve awareness and access to alternative products like e-cigarettes and non-heating products," a- he added.
The majority (91%) of convenience stores sell alternative smoke-free products, most of which began stocking such products between 2015 and 2019.
The majority of these retailers offer closed-system e-cigarettes (88%) and e-liquids (75%). Just under two-thirds (65%) offer heated tobacco products.
"Convenience retailers are embedded in their communities, with a reach unlike any other sector of the UK grocery market," said ACS CEO James Lowman.
"This community base of convenience stores allows people who manage and work in stores to be fully in tune with the needs of their customers, but retailers also need to look at data from broader research to keep up to date with trends. ", he added. "The e-cigarette and smokeless category is changing rapidly, so it's important to understand consumer attitudes and benchmark against your own experiences and sales information."
Over the past decade, smoking rates have continued to decline. At last count, in 2020, the Office for National Statistics reported that just 14.5% of people aged 16 and over in Britain said they currently smoked.
The proportion of revenue from cigarettes, which make up the largest percentage of tobacco revenue in the UK, has also declined over the last 10 years, although the figure has increased by 3.1% from 2021 to 2022, mainly in due to an increase in the rate of duty, according to HMRC.
Of the 1,397 symbol retailers and independent convenience stores surveyed by KAM and Lake Research, 59% viewed the smoke-free category as "the future of sales." A similar proportion would completely replace combustible tobacco products if it meant an increase in income, and 53% would "if it meant they had a sustainable business for the future".
However, this might take some time. As Hetal Patel, owner of News Plus, Greenford, said: "If I stop selling cigarettes, customers won't come to my store because I don't have any. Then I won't sell the other goods they picked up at the entrance or exit. This means that my other sales will also go down.
Philip Morris said the move to a smoke-free environment "could seem daunting and store owners might fear losing business", but argued that "the data clearly indicates that the future is smoke-free, store owners must therefore work on this transition".