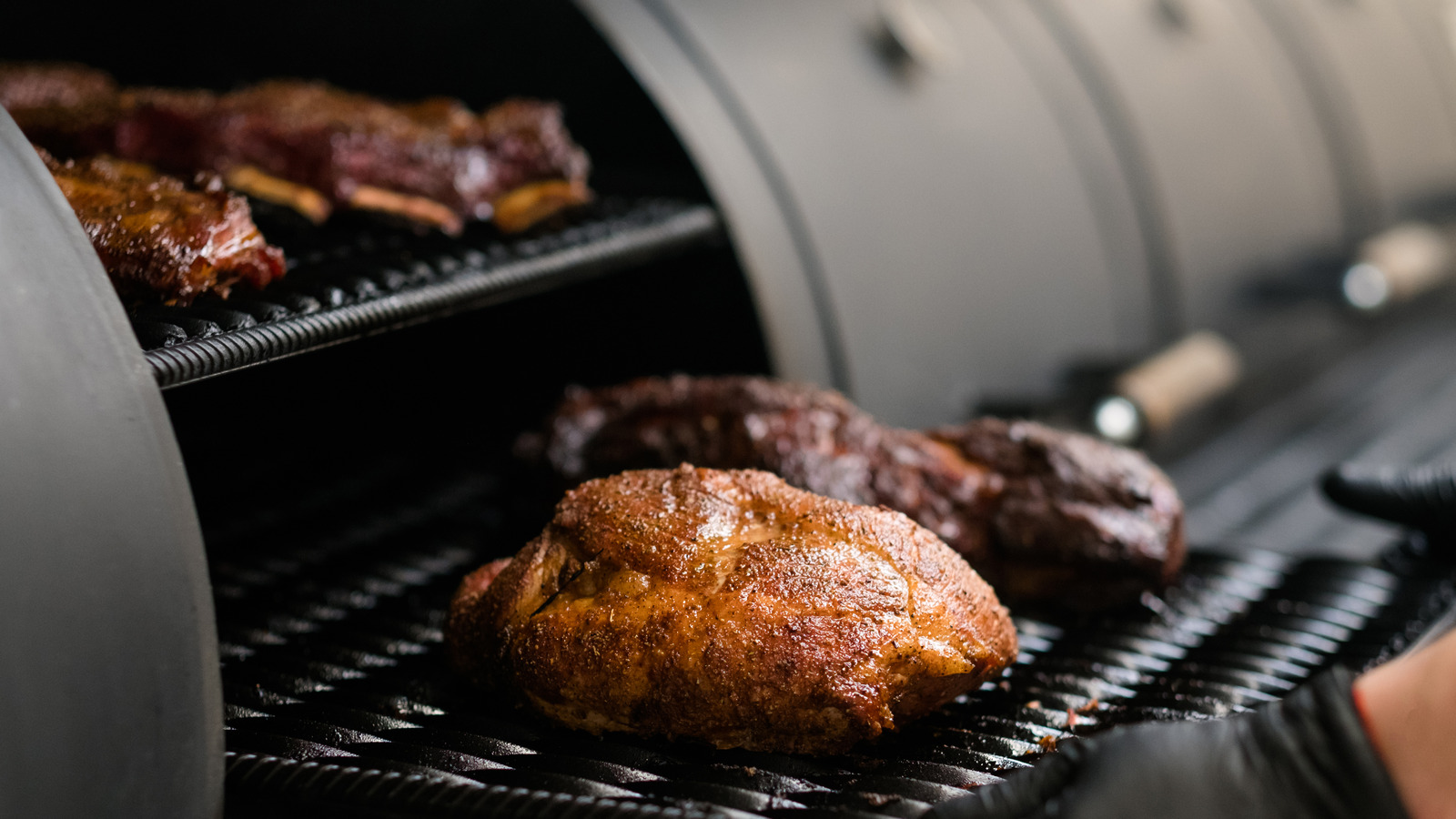 Don't Make This Classic Mistake With Your Smoker
If you're one of those people who really love barbecue sauce, you've probably got some premium stuff on your hands. You want to drizzle big drops of sauce on everything you can, including your smoked meats. Although this sauce can be delicious, you might not know that you were spoiling the taste of your smoked chicken or pork with it.
All that sauce can cover the taste of your food, according to Allrecipes. Think of it as a really good cut of steak in a restaurant, and instead of enjoying the steak the way it was meant to be eaten, you dip it all in A1 sauce or ketchup. When you smoke your meat you really want to taste the flavors that the wood has soaked into it and not just the overpowering taste of barbecue sauce.
Of course, that doesn't mean you have to eat your ribs or chicken "dry" and avoid barbecue sauce like the plague. You just need to know when to add it. Smoker Cooking suggests lathering the meat for the last 15 minutes of smoking, although this can be done sooner or later depending on the temperature you are smoking. By paying attention to your sauce and finding the perfect balance between sweet and salty, you can get the most out of your meat, whatever it is.