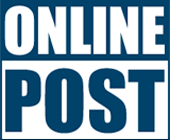 Denmark aims for a smoke-free generation
By Armelle Delmelle
As part of a new health reform, the government has announced plans to ban the sale of tobacco to people born in 2010 and later.
An 18-year-old limit will also be introduced for the purchase of alcohol in stores.
Health reform, which has been on the drawing board for some time, aims to address significant health system challenges and usher in a smoke-free generation by 2030.
READ ALSO: A Danish Supermarket Chain Wants A New Age Limit For The Sale Of Alcohol
Don't smoke and drink less
The government has looked for inspiration in countries such as Ireland, Sweden and Finland, all of which aim to have a smoke-free generation by 2025 or 2030.
In April last year, New Zealand announced a smoke-free generation – people born in 2004 or later who will never be able to buy cigarettes or tobacco products.
In addition to restricting cigarette sales, health authority Sundhedsstyrelsen recently stressed the importance of keeping a focus on young people's drinking.
"We know that young people who drink large amounts of alcohol in a setting are at increased risk of accidents, violence and unwanted sex," Sundhedsstyrelsen spokesperson Niels Sandø told TV2 News.
"Alcohol can also be harmful and affect both memory and learning ability in children and young people whose brains are still developing."
READ ALSO: Speeding, tobacco, scooters: new laws to watch out for
More help for those who want to quit
Heart association Hjerteforeningen welcomed the tougher stance against tobacco sales, but called for more action against smokers.
"We have to help more than 70% of smokers who want to quit. That's where quit smoking classes can play a huge role, because there's huge potential here," said senior consultant Mads Lind.