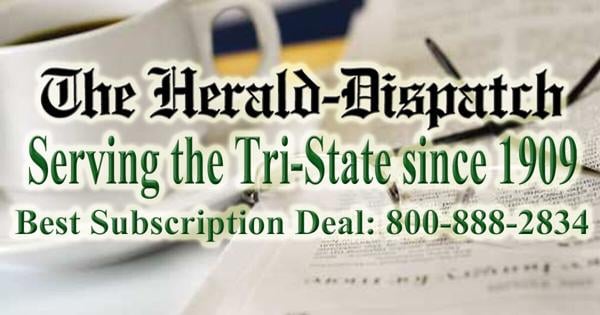 BUSINESS OVERVIEW | Business | herald-dispatch.com
Cancer Commission grants reaccreditation to Cabell Huntington Hospital
HUNTINGTON — The Commission on Cancer, a program of the American College of Surgeons, has granted three-year reaccreditation to the Edwards Comprehensive Cancer Center program at Cabell Huntington Hospital, a member of the Mountain Health Network.
To achieve voluntary CoC accreditation, a cancer program must meet 34 CoC Quality Care Standards, be assessed every three years through a survey process, and maintain levels of excellence in delivery. comprehensive patient-centered care.
As a CoC Accredited Cancer Center, ECCC's Cancer Program takes a multidisciplinary approach to treating cancer as a complex group of diseases that requires consultation between surgeons, physicians and radiation oncologists, diagnostic radiologists, pathologists and other cancer specialists. This multidisciplinary partnership translates into better patient care.
The CoC Accreditation Program provides the framework for ECCC to pursue patient care through various cancer-related programs that focus on the full spectrum of cancer care, including prevention, diagnosis early stage, cancer staging, optimal treatment, rehabilitation, lifelong follow-up. for recurrent illnesses and end-of-life care. When patients receive care at a CoC facility, they also have access to information about clinical trials and new treatments, genetic counseling, and patient-centered services, including psychosocial support, a patient navigation process and a survivorship care plan that documents the care each patient receives and seeks to improve the quality of life for cancer survivors.
Like all CoC-accredited institutions, ECCC maintains a cancer registry and contributes data to the National Cancer Database, a joint program of the CoC and the American Cancer Society. This national oncology outcomes database is the largest clinical disease registry in the world. Data on all types of cancer is tracked and analyzed through the BNDC and used to explore trends in cancer care. CoC-accredited cancer centers in turn have access to information derived from this type of data analysis, which is used to create national, regional and state benchmark reports. These reports help CoC facilities in their quality improvement efforts.
The American Cancer Society estimates that more than 1.7 million cases of cancer will be diagnosed in 2022. There are currently more than 1,500 CoC-accredited cancer programs in the United States and Puerto Rico. CoC-accredited facilities diagnose and/or treat more than 70% of all newly diagnosed cancer patients.
OVP Health Recovery Center receives ASAM Level of Care certification
SOUTH POINT, Ohio – The OVP Health Recovery Center at 335 Township Road 1026 near South Point, Ohio, has earned certification from the American Society of Addiction Medicine, a professional medical society representing more than 6,000 physicians, clinicians and professionals associates in the field of addiction medicine.
Certification helps to accurately differentiate levels of care, highlight treatment programs that have evidence-based policies and procedures, and support the adoption of standards of care to improve the quality of treatment for substance addiction.
The OVP Health Recovery Center is an 80-bed inpatient addiction treatment and recovery center in South Point, Ohio. He is licensed by the State of Ohio to provide multiple levels of care.
Eligibility for Lung Cancer Screening Expanded by Mountain Health Network
HUNTINGTON — Smokers aged 50 and over can now be screened for lung cancer. Edwards Comprehensive Cancer Center and St. Mary's Regional Lung Center offer screenings to eligible patients without a doctor's referral.
Patients can call either facility to speak with a nurse navigator who will assess patient eligibility and schedule screening. In addition, ECCC offers a cancer screening clinic on the third Monday of each month from 8:00 a.m. to noon.
The Centers for Medicare & Medicaid Services recently expanded eligibility criteria for patients to receive low-dose computed tomography lung screenings to detect lung cancer. The criteria now include people aged 50 to 77 who do not have symptoms of lung cancer but who have smoked at least one pack of cigarettes a day for 20 years, who currently smoke or who have quit smoking within the last last 15 years. years.
"Low-dose CT scans are recommended for current or former heavy smokers who are at high risk for lung cancer, based on the results of a study that found a 20% reduction in deaths among those who had low-dose CT scans rather than lung X-rays," said Molly Brumfield, manager of medical and surgical programs at the Edwards Center. "We developed these screenings to help eligible people get screened without an initial doctor's referral. "
According to CMS, the risk of developing lung cancer largely depends on age and smoking status, with smoking estimated to account for almost 90% of all lung cancer cases.
"This potentially life-saving opportunity starts with a phone call to the nurse navigator," said Laura Ferguson, patient navigator at St. Mary's. "The navigator will assess patient eligibility and schedule an appointment. We encourage current and former smokers to get tested early, as symptoms of lung cancer often don't appear until the disease is already at an advanced stage.
At Edwards Center and St. Mary's, the provider performs an examination of the patient and provides counseling on smoking, if appropriate. The patient is then scheduled for a low-dose pulmonary screening CT examination. Once completed, the provider follows up with the patient to review the results and develop a plan of care.
Lung cancer screening is covered by Medicare and many private health insurance plans. Additionally, SMMC also offers a $75 self-pay option for patients without insurance coverage.
To find out if you are eligible for low-dose CT lung cancer screening, call ECCC at 304-399-6770 or the SMMC Regional Cancer Center at 304-399-7457.
Huntington-based CITCO Water Passes Responsible Distribution Audit
HUNTINGTON – CITCO Water announced that it has successfully passed the National Association of Chemical Distributors (NACD) Responsible Distribution Audit for the current three-year cycle, reaffirming the company's commitment to the health, safety and security of its employees, the community and the environment .
Responsible Distribution is NACD's third-party audited environmental, health, safety, and security program that enables members to demonstrate their commitment to continuous performance improvement at every phase of storage, handling, transportation and disposal of chemicals.
"Responsible distribution is critical to the ability of the chemical distribution industry to safely deliver more than 30 million tons of product each year," said Eric R. Byer, president and CEO of NACD. "Through their successful audit, CITCO Water and its senior leadership are committed to continually improving the responsible management and handling of chemicals that ensures NACD members effectively support the industries America relies on most. , such as agriculture, healthcare, oil and gas, manufacturing equipment, and many more."
The responsible distribution program requires third-party verification of facilities against a set of guiding principles, including strict adherence to widely accepted industry and trade practices and participation with interested entities in the creation of laws, regulations and responsible systems to help protect our communities, workplaces and environment.
Participating in responsible distribution has significant benefits, including education and training in health, safety, security and environmental performance; better documentation of company policies; improved communication with local communities; reduced audit time and costs; and increased credibility.
Valley Health Systems participates in the COVID-19 program
HUNTINGTON — The Assistant Secretary for Preparedness and Response's Office of Health and Human Services has launched a nationwide "Test to Treat" initiative, providing individuals with rapid access to life-saving COVID-19 treatment options. Valley Health Systems participates in this public health initiative designed to reduce the transmission of infectious diseases.
Dr. Mathew Weimer, vice president of health services and chief medical officer of Valley Health Systems, said the Test to Treat initiative offers rapid testing and one-time delivery of oral antiviral therapy for eligible patients in a number of Valley Health sites. This will streamline the overall process for patients and enable faster treatment, which will benefit many patients and lead to life-saving management of COVID-19 for some patients, he said.
The program is designed to ensure easy access to testing so that patients with COVID-19 discover it early, can self-isolate appropriately, and are connected to treatment options quickly. "The ability to get tested and get timely treatment used to be difficult. Turnaround times for testing have been erratic and finding a pharmacy with the antivirals in stock has also been difficult," said Ashley Houvouras, Chief Pharmacy Officer. "Through this initiative, patients will be able to receive test results within 15 minutes and, if they qualify, receive treatment before leaving their appointment."
Valley Health also received three COVID-19 rapid antigen analyzers, which also test for influenza A/B simultaneously, along with additional testing supplies from the Health Resources and Services Administration. Analyzers are placed at the Huntington, Wayne, and Milton sites, but all Valley Health clinical offices offer testing collected from the sites and sent to a dedicated Valley Health lab for PCR and Antigen testing.
The analyzers allow providers to coordinate with patients and pharmacies to dispense the oral COVID-19 antivirals Paxlovid and molnupiravir, which are available at in-office pharmacies at the East Huntington, Huntington, Milton and Wayne sites. If a patient tests positive and is eligible based on medical indications, they can receive one of these drugs before they even leave the office to provide one-stop care where possible.
Valley Health will continue to provide COVID-19 testing at all locations. He urges individuals to get vaccinated and seek treatment at the onset of symptoms of COVID-19.