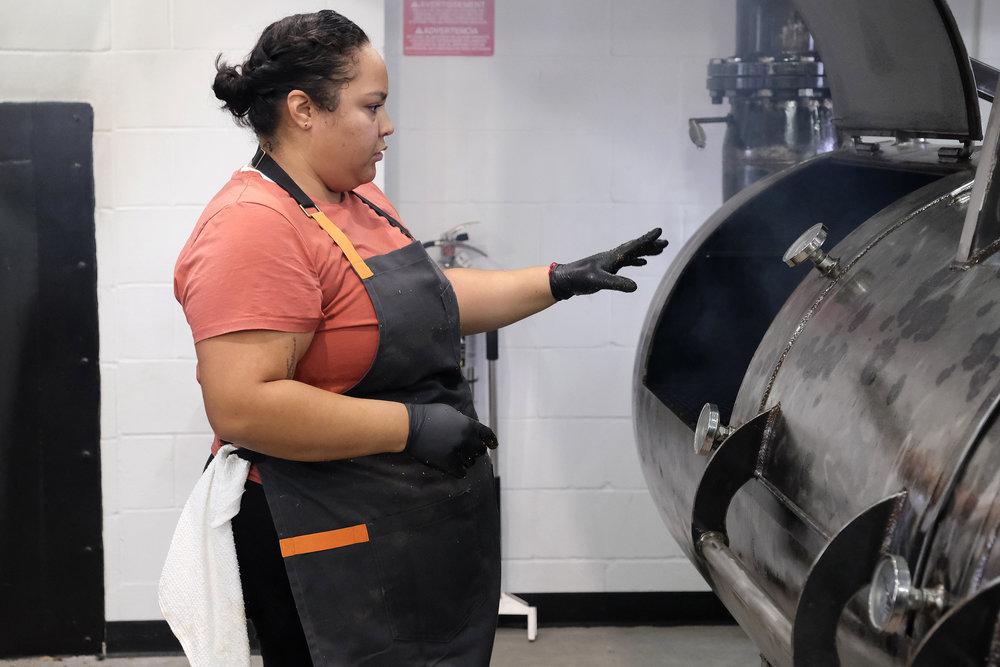 Brisket Challenge no problem for our hometown girl Evelyn Garcia
Spoiler: I screamed so loudly at one point in the fifth episode of Top Chef Houston that my former dog, dozing on his bed, ran up to me with some concern.
Well, of course, I got upset. The stakes were high for this Texan and for the town I call home. A Brisket Challenge was underway, in the large, gleaming smokehouse of the new J-Bar-M Barbecue.