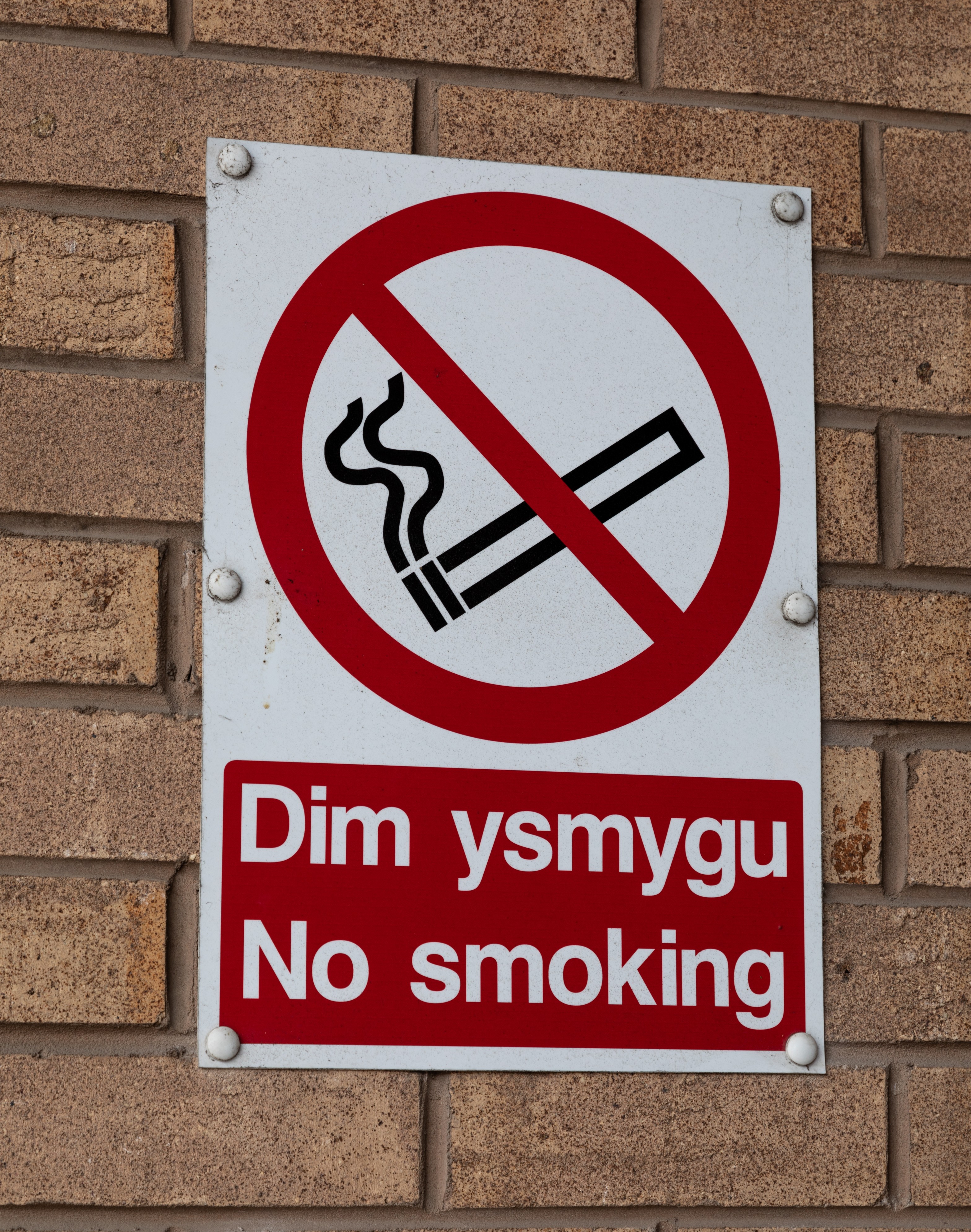 The Welsh government recently launched a consultation on its draft tobacco control strategy and implementation plan. The ambition is to Wales tobacco-free by 2030.
This article examines what that means in the context of current smoking trends. It provides an update on anti-smoking legislation in Wales and reviews the evidence for the role of e-cigarettes in reducing the harm of smoking.
What does a 'smoke-free Wales' mean?
The Welsh government draft strategy describes a 'smoke-free Wales' as achieving a adult smoking prevalence rate of 5% or less over the next eight years. A prevalence of 5% is understood be the threshold from which the tobacco epidemic would become unsustainable.
To achieve this, the strategy revolves around three key themes:
reduce inequalities;
future generations, that is, by creating an environment where non-smokers are the norm for children and young people, and so that they remain so until adulthood; and
a whole system approach, using all available levers to create a smoke-free Wales.
Similar commitments to a smoke-free future have been made elsewhere in the UK. England also said that 2030 will be its target to reduce the prevalence of smoking to 5%. Scotland aims to reach this level by 2034.
In February 2020, Cancer Research UK reported that, based on current trends, neither Wales nor the rest of the UK would achieve a 5% smoking prevalence rate by target dates. For Wales, he estimated that:
If current trends in smoking prevalence seen in the Annual Population Survey continue, the average adult smoking prevalence in Wales will reach 5% in 2037. […] the pace of change should be about 40% faster than expected.
Current trends in smoking
According to National survey for Wales figures from January to March 2021, 14% of adults in Wales smoke. Changes in the national survey during the pandemic mean these numbers are not directly comparable with previous years, but there is a downward trend.
A inequality gap remains. 21% of adults in the poorest areas of Wales smoke, against 8% among the less deprived. This contrast can also be seen in the health outcomes – Public Health Wales reported that smoking-related mortality was about three times higher in the most disadvantaged neighborhoods than in the less disadvantaged.
Among children and young people, the 2019/20 Student health and well-being survey of the School Health Research Network found that:
4% of young people reported smoking tobacco at least once a week;
there was a clear age effect, with 1% of grade 7 students reporting that they currently smoke, rising to 9% in grade 11; and
youth from less well-off families were twice as likely as those from more affluent families to report that they currently smoke.
Concerns have been raised about the impact of the COVID-19 pandemic and lockdown restrictions on smoking. For example, a study in england found that the number of young adults (18 to 34) who smoked increased by 25% during the first lockdown. However, more research is needed assess the full impact of the pandemic on smoking (and vaping) behavior.
Tobacco control laws in Wales
the Regulations 2007 on smoke-free premises, etc. (Wales) were introduced to protect people from the harmful effects of second-hand smoke by prohibiting smoking in "enclosed" or "predominantly enclosed" public places, including workplaces and vehicles. The regulations were amended in 2015 to require cars carrying children to be smoke-free.
The 2007 Regulations were replaced by the Smoke-Free Premises and Vehicles (Wales) Regulation 2020, made under the Public Health Act (Wales) 2017. The law reaffirmed existing restrictions on smoking. This too extended smoking ban outdoor daycares, school grounds, public playgrounds and hospital grounds. This entered into force on March 1, 2021.
In addition, the law gives Welsh ministers the power to extend smoking restrictions to additional parameters, where it is considered to be 'likely to contribute to the promotion of the health of the people of Wales'. ASH Wales Cymru calls for the legislation to be extended to outdoor rest areas in pubs, cafes and restaurants. At present, this is at the discretion of individual local authorities and business owners.
the delivery plan for 2022-2024 accompanying the Welsh Government's draft strategy includes a commitment to explore the creation of additional smoke-free spaces in Wales.
What is the role of e-cigarettes?
It is increasingly evident that electronic cigarettes are a effective tool in smoking cessation and reduction. Most recent from Public Health England annual evidence review (February 2021) recommended that all tobacco control services have a consistent approach to vaping products such as e-cigarettes:
[…] combining vaping products (the most popular source of support used by people trying to quit smoking in the general population) with a smoking cessation support service (the most effective type of support) should be a option available for all people who wish to quit smoking.
He also stated that the absence of a under medical license vaping product should be examined urgently.
In October 2021, the Medicines and Health Products Regulatory Agency (MHRA) released advice encourage the approval of electronic cigarettes and other inhaled nicotine-containing products (NCPs) as drugs. Dr June Raine, Executive Director of the MHRA, noted:
The evidence clearly shows that e-cigarettes are less harmful to your health than smoking tobacco, and that e-cigarettes containing nicotine can help people quit smoking for good. The updated licensing requirements guidelines we released today are an important first step towards the availability of safe and effective licensed e-cigarette products.
While there is a consensus that vaping is a much less harmful activity than smoking, the potential risk that e-cigarettes will re-normalize smoking and act as a gateway to tobacco use has been subject to debate. The Welsh Government Project delivery plan highlights the lack of long-term evidence on the use of electronic cigarettes. He is committed to exploring the role of electronic cigarettes (and other nicotine-based products) in smoking cessation in 2022-24.
Around 2030
The Coalition for Smoke-Free Action (SFAC) is a group of over 300 organizations across the UK who are committed to ending smoking. Coalition Roadmap to smoke-free 2030 states that "lasting reductions in smoking prevalence can only be achieved if government action is systematic, coordinated and adequately resourced".
SFAC calls on UK government to legislate to force tobacco companies to fund a '2030 Smoke-Free Fund'(the' polluter pays' principle), to provide sustainable funding for tobacco control action in the UK. This suggests that decentralized nations could potentially join the 2030 Smoke-Free Fund.
The Welsh Government's Draft Implementation Plan recognizes that working in partnership with other British nations will be 'fundamentally important' to achieving a smoke-free Wales.
Eight years is not a long time, and as the SFAC and Cancer Research UK have pointed out, achieving smoke-free status by 2030 is no small challenge. But there has been good progress towards a smoke-free society. ASH (Action against smoking and health) said "The goal is achievable and popular". He also says he will give people an additional five years of healthy life, while reducing the gap in health inequality between the richest and the poorest.
---
Article by Philippa Watkins, Senedd Research, Welsh Parliament